Photo of nixit menstrual cup, teal product box, and product reusable bag.
nixit menstrual cup
$ 42 USD
At nixit, we make menstrual cups simple. Ultra soft silicone and a unique, one size fits all shape, nixit conforms to you. No confusing sizes, no awkward folds.
Now FSA/HSA reimbursement eligible! 
Veronica
— 05/04/2020
Game Changer for Active Lifestyle
"I was buying organic tampons before that were super expensive, I've been through 3 cycles and already saved about $60 bucks. Highly recommend!"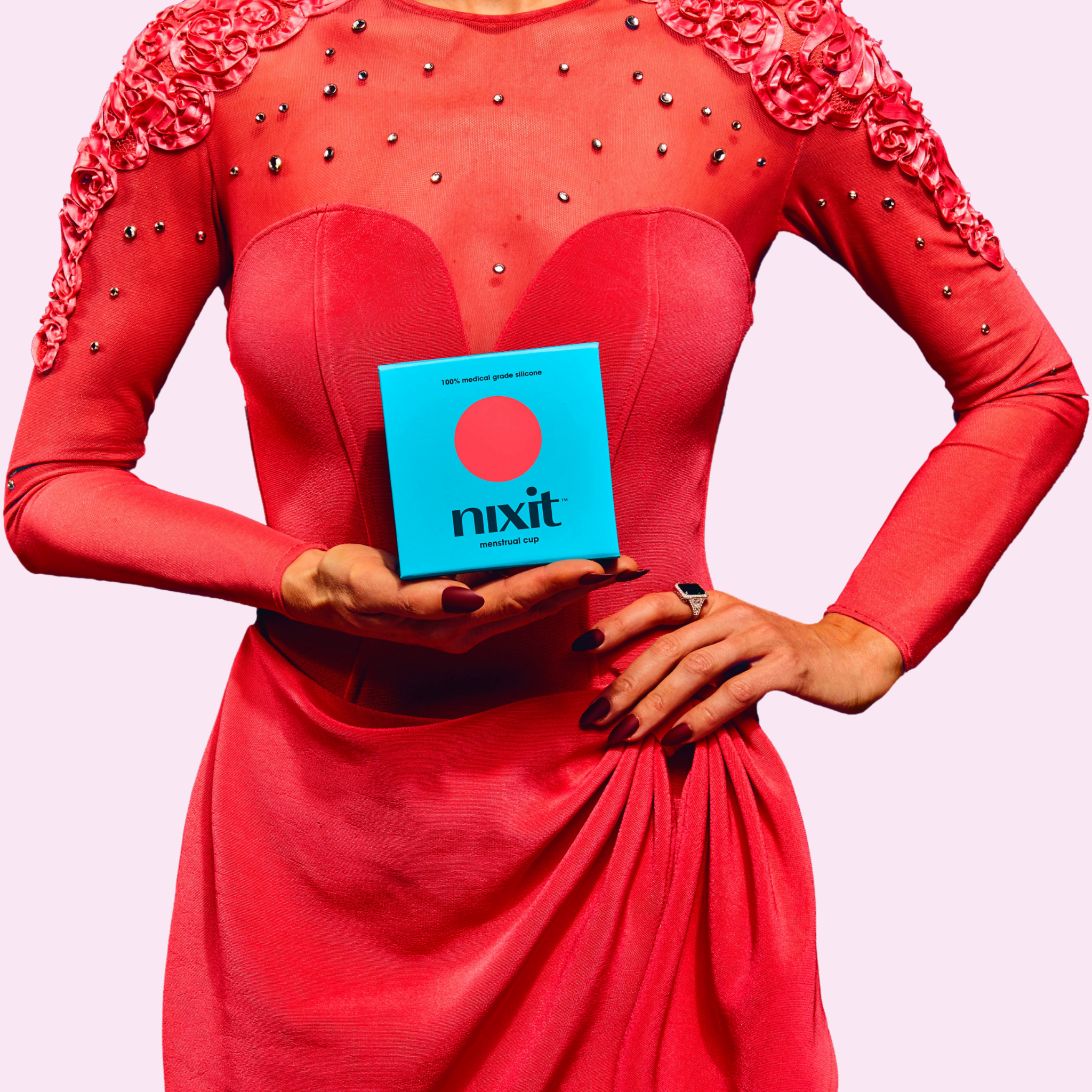 88% of our customers don't even feel nixit when they use it.
We've designed the nixit cup to be as thin as possible to make it easier for you to insert and remove.