nixit menstrual cup
$ 42 USD
At nixit, we make menstrual cups simple. Ultra soft silicone and a unique, one size fits all shape, nixit conforms to you. No confusing sizes, no awkward folds.
Now FSA/HSA reimbursement eligible! 
Veronica
— 05/04/2020
Game Changer for Active Lifestyle
"I was buying organic tampons before that were super expensive, I've been through 3 cycles and already saved about $60 bucks. Highly recommend!"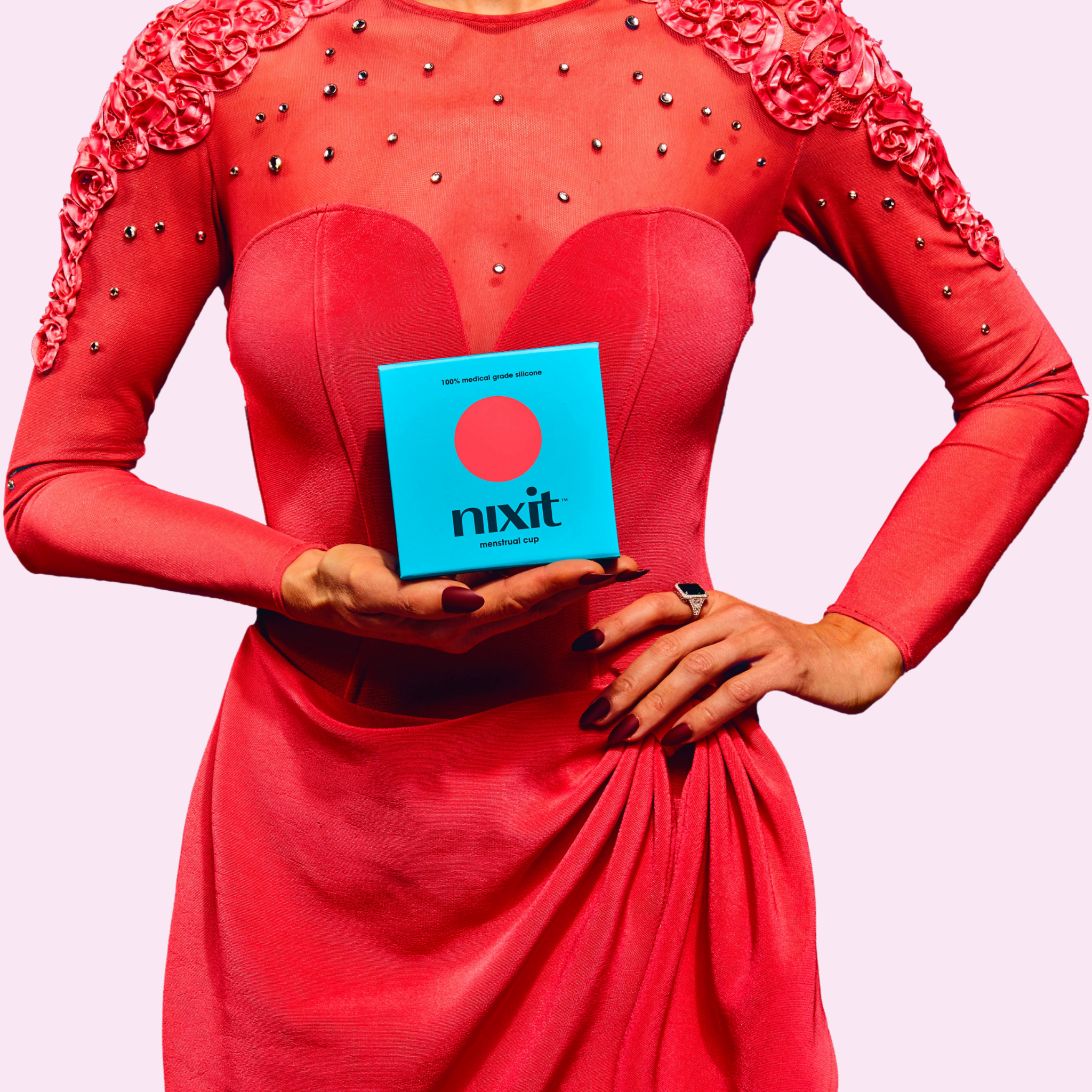 88% of our customers don't even feel nixit when they use it.
We've designed the nixit cup to be as thin as possible to make it easier for you to insert and remove.
Customer Reviews
Write a Review
Ask a Question
Filter Reviews:
Nixit
cups
leaks
tampons
place
flow
Cycle
suction
pads
disc
12/06/2021
Sophie W.

Canada
The only "cup" that works for me!
This menstrual disc is the solution I have been looking for! It's pretty fool-proof once you get used to it, I found cups frustrating and uncomfortable but the disc is much easier to pop in and keeps you covered!
12/06/2021
Amanda Z.

Canada
Awesome cup!
I purchased the Nixit a couple months postpartum when my large size Diva cup kept sliding out. This fit and held perfectly. I know some other postpartum reviewers had issues but I am very happy with it! My partner and I also love that we can still be intimate during my period without a mess - he actually likes it. Only "con" would be it's pretty messy on removal. Not a real issue for me since I only ever change it at home morning and night or in the shower but if you don't like your own blood watch out! Overall though this is an outstanding cup. Completely comfortable (don't forget it), leak proof and holds what it needs to!
12/06/2021
Anonymous

United States
I recommend this product
Amazing product!
I used to use a menstrual cup, but it was always a little uncomfortable and typically made my cramps debilitating to the point that I couldn't even move to take it out. Obviously a lot of that is user error, since I never quite got the hang of the cup. But I never felt like there was a learning curve to my nixit! From day one I felt super comfortable and forgot I was on my period. The self emptying aspect made me worried it was going to leak, but I haven't had any problems. I absolutely love my disk, and it's made my periods so much easier—The mess free sex is an added bonus, too. My only complaints aren't even real issues. This is the only menstrual product that has stained for me—it's not an issue since it's not for looks, but still threw me off a little. The rim is a bit more flexible than the disposable disks I've used in the past, which means it's sometimes a little hard to insert, since it's more prone to bending and twisting. And the only other thing is removal can be a little messy, though I've found this true for every disk I've tried. Overall, I would definitely recommend getting one, I absolutely love mine!