nixit menstrual cup
$ 42 USD
At nixit, we make menstrual cups simple. Ultra soft silicone and a unique, one size fits all shape, nixit conforms to you. No confusing sizes, no awkward folds.
Now FSA/HSA reimbursement eligible! 
Veronica
— 05/04/2020
Game Changer for Active Lifestyle
"I was buying organic tampons before that were super expensive, I've been through 3 cycles and already saved about $60 bucks. Highly recommend!"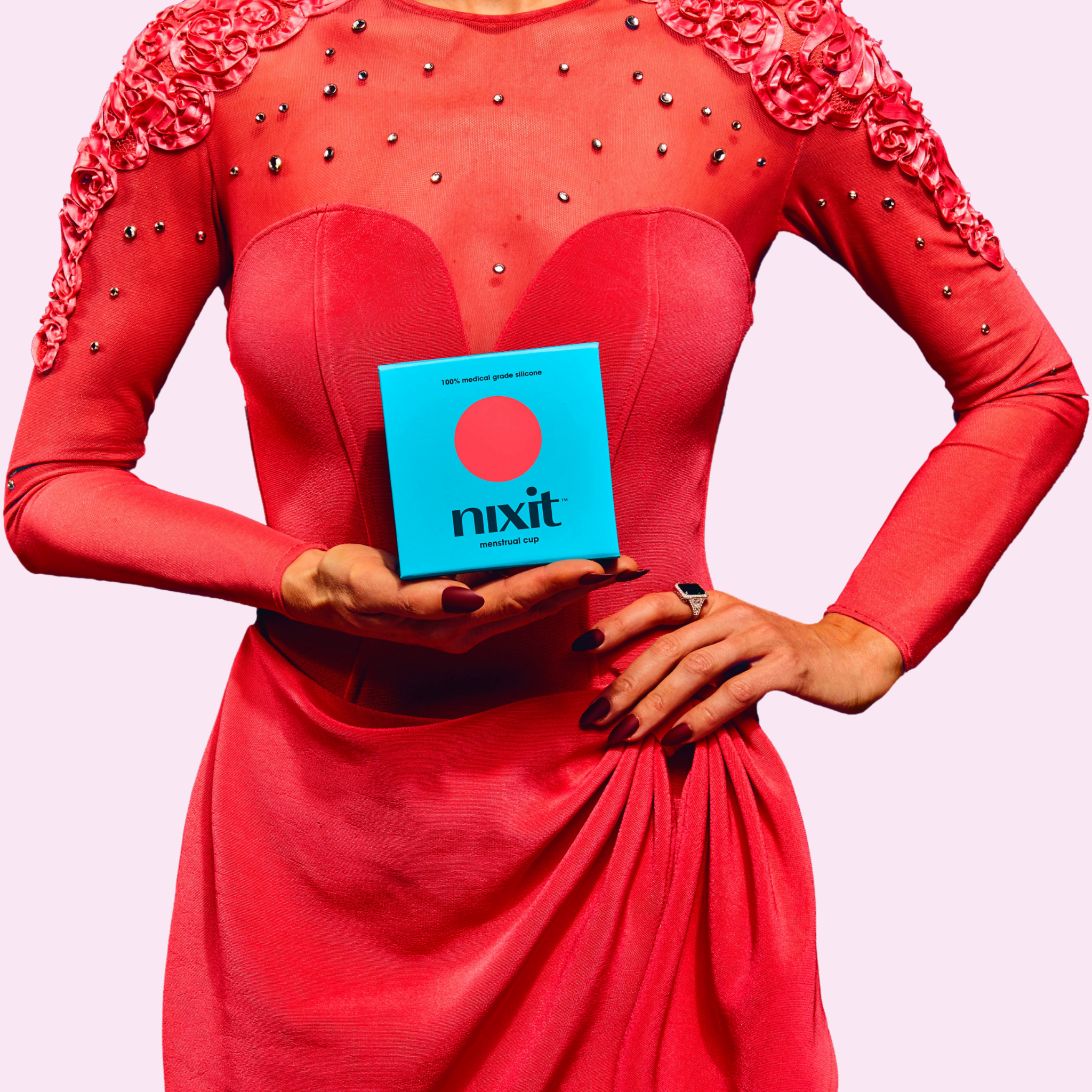 88% of our customers don't even feel nixit when they use it.
We've designed the nixit cup to be as thin as possible to make it easier for you to insert and remove.
Customer Reviews
Write a Review
Ask a Question
I recommend this product
Best menstrual product out there!
Inserting and removing is a breeze. As soon as I insert it, I even forget I have it on. I had no leaking whatsoever. Love this product!!
12/05/2021
Tiffany P.

Canada
Not as universal as they say
I was really excited for Nixit. Like extremely excited. But it was a big fail for me. :-( It's well constructed and looks nice. But it leaked over and over and only caught like 5ml or less of blood for me. I don't think it's made with a postpartum vaginal canal in mind. The material is soft which is nice, but it's too soft for vaginal muscles that have had a baby pass through. I watched man troubleshooting videos and contacted the company several times and only got generic answers. They don't have a money back guarantee either, so I'm stuck with it or have to give it away. I'm sure it works for all these ppl giving 5 star reviews, but if you're postpartum you're taking a chance. Maybe if they made one that was slightly wider and the bowl part was firmer.
12/05/2021
Beatrice N.

Canada
Amazing
I struggled a bit at first but now I really love it. It's pretty amazing. Being on my period doesn't feel as much is a burden. Thanks nixit.